Fashion is my life. In one way or another, I make an effort to incorporate it into the everyday because lets face it - fashion is all around us. I find inspiration from people, places, things, you name it. Here I've listed some of the women that influence me.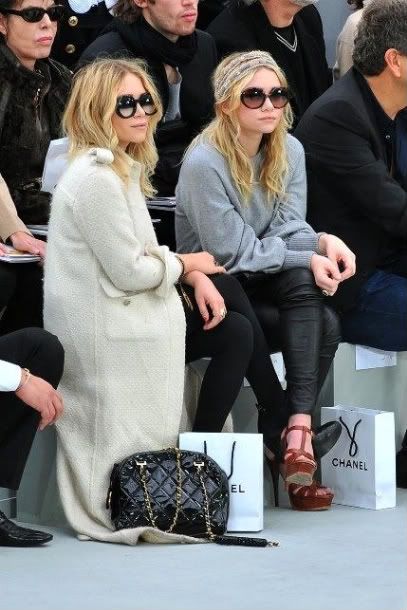 MK and A have been idols of mine since a very, very young age. Holiday in the Sun anyone? Their style is always chic, effortless and unique. They have proven themselves to be more than just child-actors thrust into the spotlight at a young age. Today, they are one of the fashion world's most powerful duos.
Gwyneth Paltrow is someone who gets a lot of flak from the media and I have no idea why. The woman is an acclaimed actress, mother, designer and do-gooder. I adore her website Goop, which offers tips on everything from what to wear to what to eat to what to do to keep your lifestyle happy and healthy. To top it all off, Gwyneth has a wardrobe to die for. She always looks trendy while sticking to simple, everyday basics like blazers and skinny jeans.
And my all-time favourite. I had the pleasure and honour of meeting Diane Von Furstenberg a couple of weekends ago and she is just as gorgeous in person. She was so gracious and kind, taking a few minutes out of her busy life to speak to me. I was too shy to ask for a picture so I snuck a few while she was signing a drawing one of the girl's did of her. Such a surreal moment, one that I will remember forever.