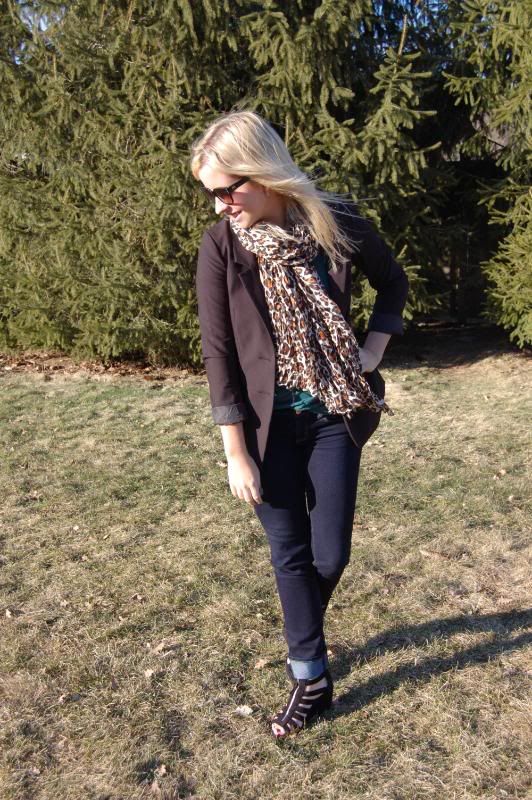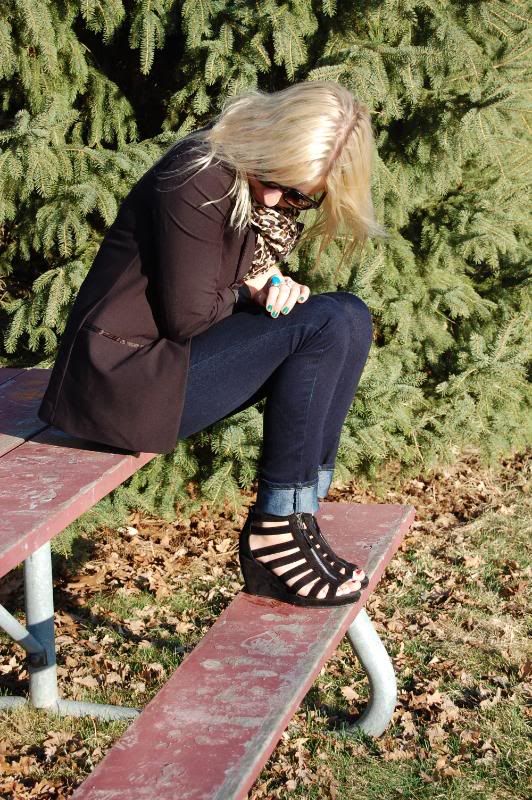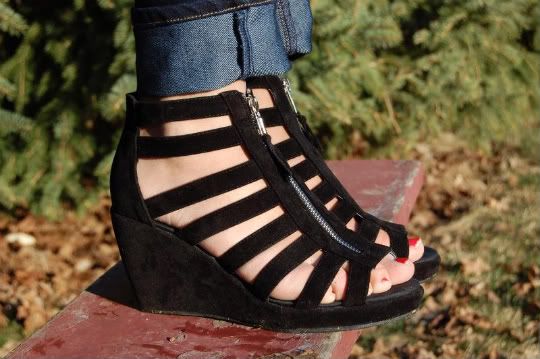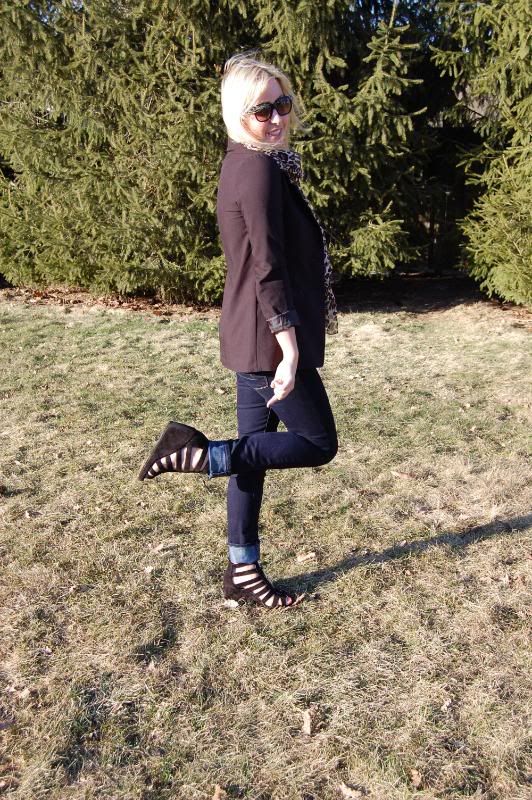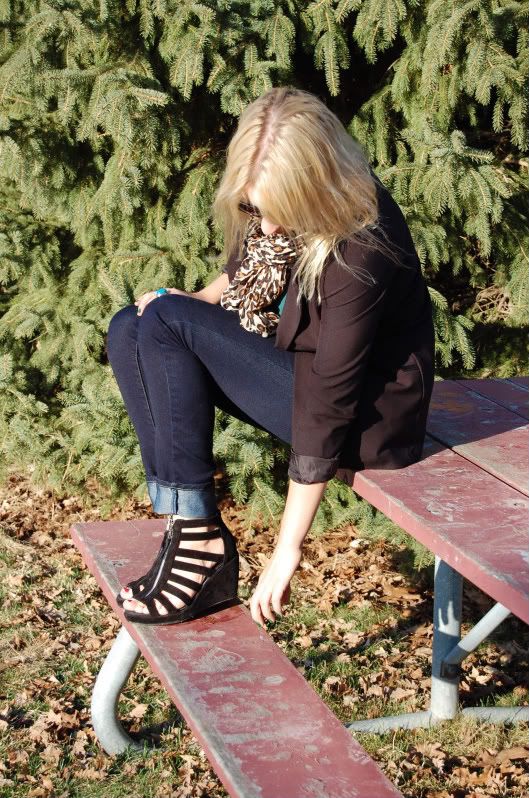 Jeans: ae. Tank: wilfrid. Blazer, Scarf, Wedges: h&m. Ring: beach vendor in dominican. Sunglasses: Missoni.

Okay, so. First outfit post. It's been a long time coming. Kind of nerve racking. Don't really know what to say. So I'll leave you with this: yesterday was the grand opening of h&m at the mall near my house (!). Up until now I've had to drive an hour to indulge in the cheap yet chic retail therapy that h&m provides its customers, but, not any more! A friend and I stood in line for an hour and a half, got a bunch of free stuff, and shopped until we dropped. It was a nice change from the essay upon essay I had been slaving over all week. Tonight, I decided to just relax and saw a movie with some friends (She's out of my league, definitely recommend it) and tomorrow I'm off to Toronto to see the King Tut exhibit at AGO before it's gone.

Hope you're all having a lovely weekend and expect more outfit posts soon!