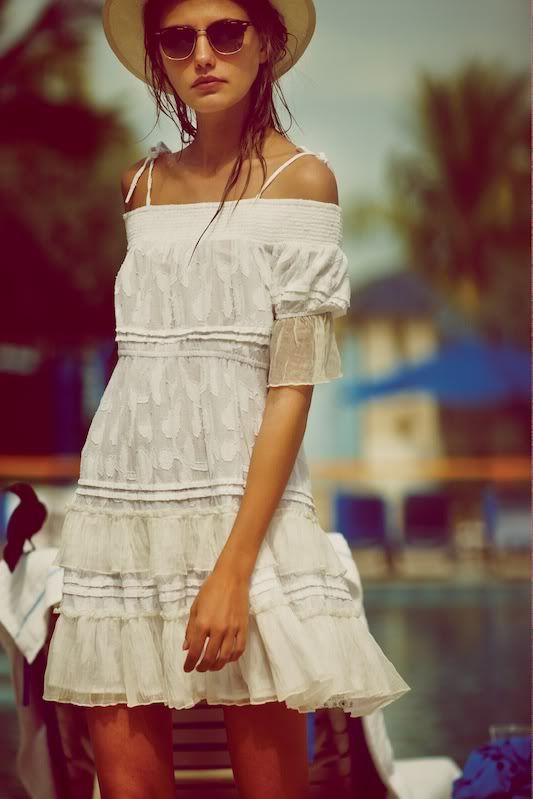 I can't get enough of this picture. It is currently set as the background on my Mac and on my phone. Now I'm posting it here. I think it's because my distaste for winter has become so great, that I have to find comfort in any and all things summer. To me, this is the perfect summer outfit. An airy white dress, a cute hat, dark shades and of course, a killer tan. Is winter over yet?

ps. I just got my first apartment in Toronto! We get possession on April 1st and I couldn't be more excited. I've actually been spending more time scouring interior design blogs than fashion blogs, if you can believe that. I promise to post pics of the new place once we're all settled in.

pps. Doesn't she kind of have an Olivia Palermo-esque look to her? Maybe that's why I like it so much.