The highly anticipated OR by Angela Chen show on Friday was held
in the Studio runway, a smaller, more intimate space. Needless to
say, every seat in the house was full and many a show goer stood
in the back to watch knit after knit come down the runway. The
collection was made up of chunky, cool knits that were hand sewn
by Chen. The pieces included sexy, bare-back dresses, over-sized
and off-the-shoulder tees and sweaters, and cozy hooded capelets.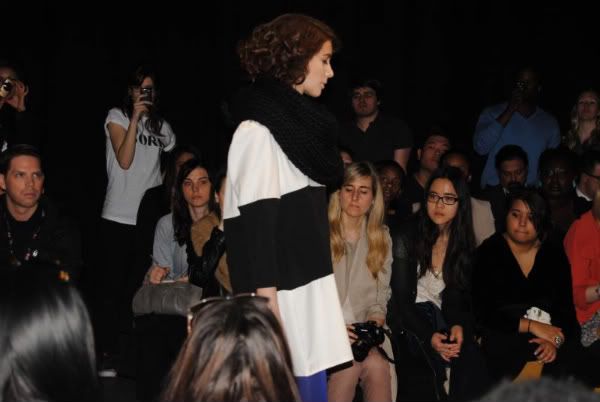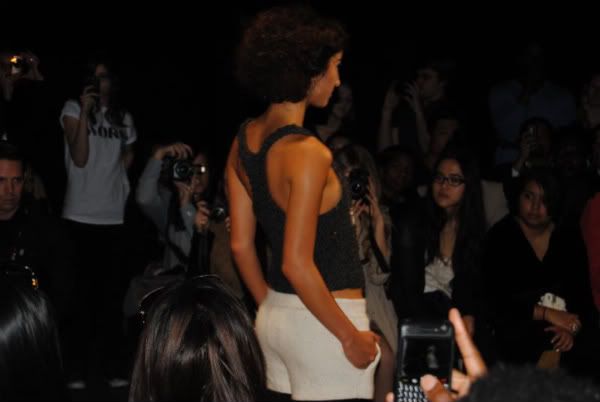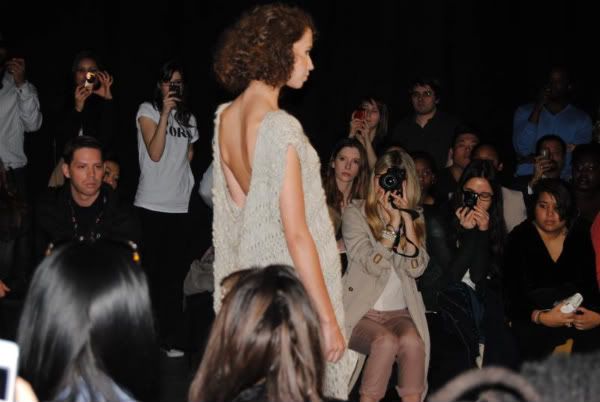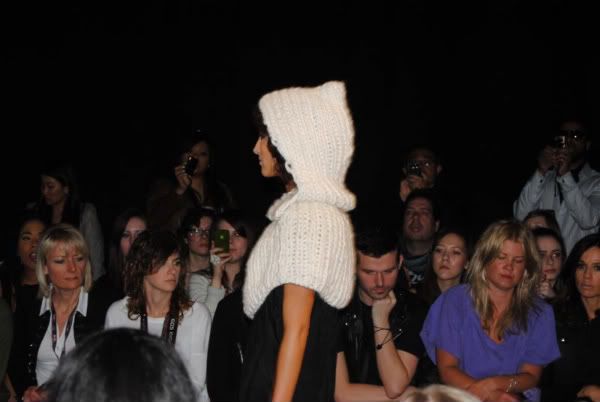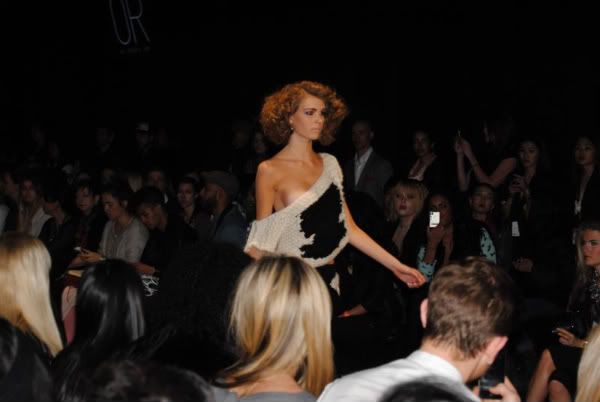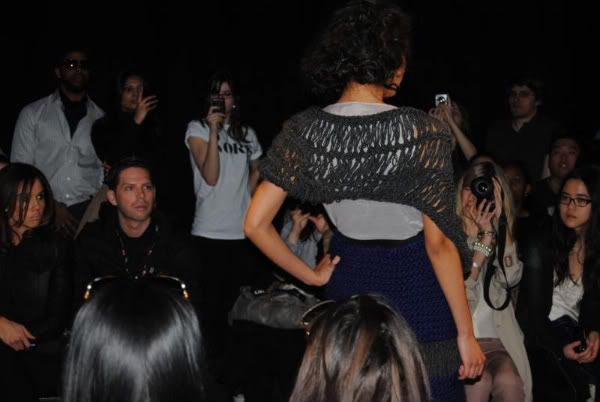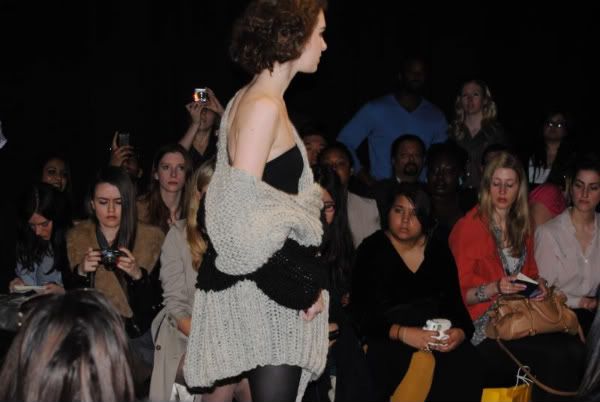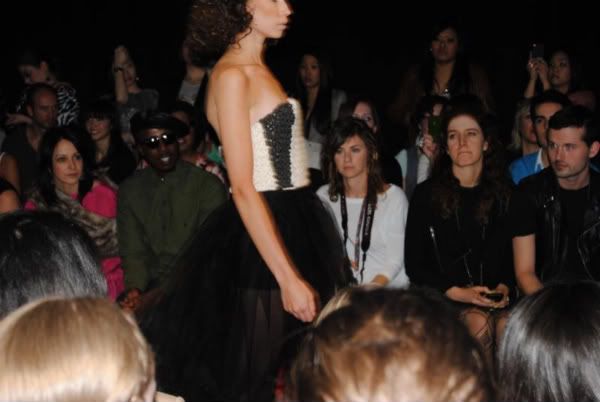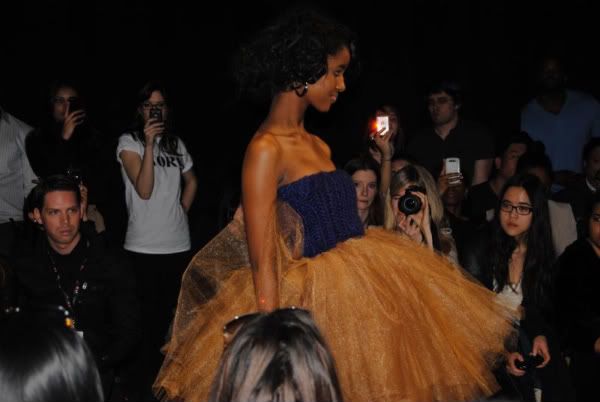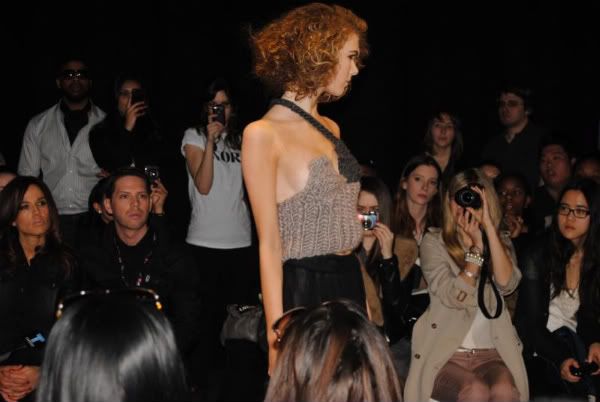 ph. me