Those who put together the LGFW schedule saved the best for last,
it seems. 22 year old designer Amanda Lew Kee took the 8:30PM
time slot on Friday night, the final day of Toronto Fashion
Week. Was it worth the wait? Most definitely. Lew Kee has been
on every fashionista's radar since her S/S collection debuted
at LGFW back in October and the packed house on Friday night
proved it. An extra row of benches were brought in just to
accommodate all of the attendees.

The show began with a furry black goat hair coat, belted at the waist,
which immediately grabbed the attention of showgoers. The rest of the
collection consisted of a variety of skirts and dresses with hems
ranging from above the knee to mid-calf, gorgeous jackets with exposed
gold zippers and sheer panelling, and of course, functional yet chic
leggings. Lew Kee took her collection in a slightly sudden turn when
she sent a metallic, tinsel-looking material down the runway but somehow
it seemed to work. (I would have done away with the orange, but kept the
electric blue) My favourite looks? The long, sheer maxis, the
Kimono-inspired beaded jackets, and the rolled sleeves.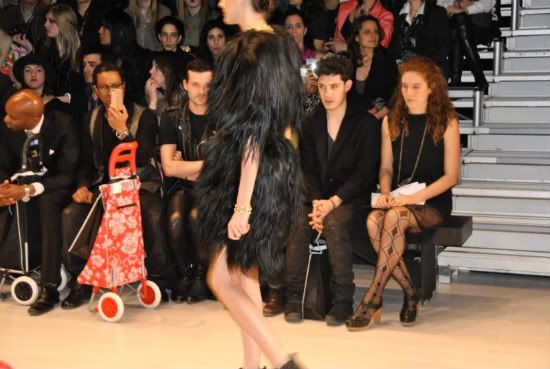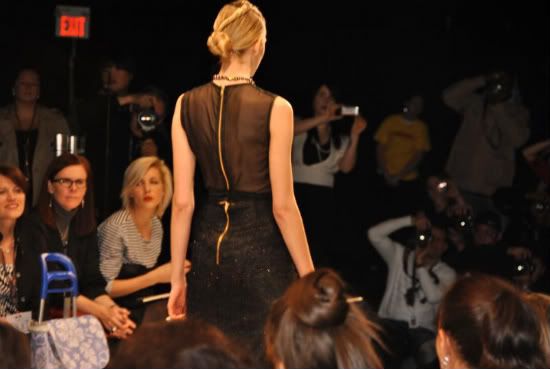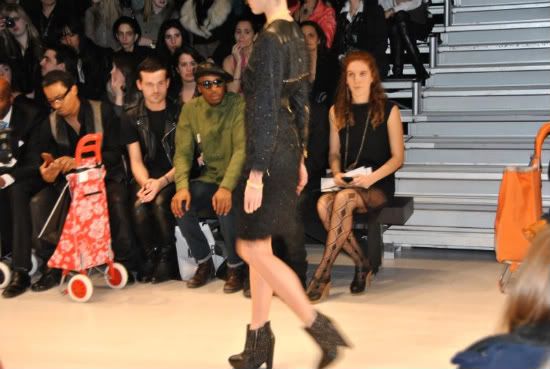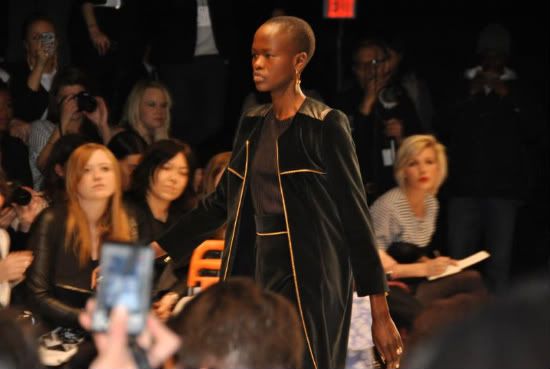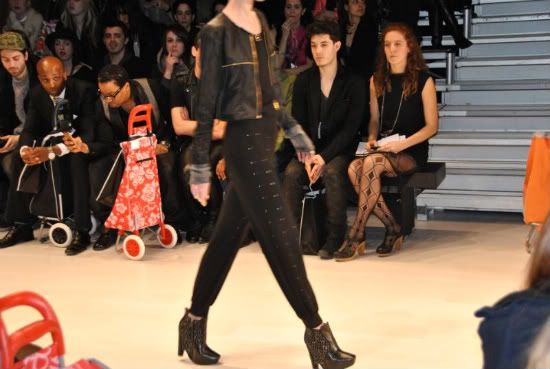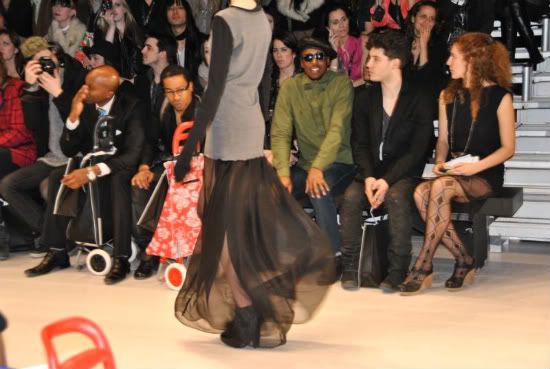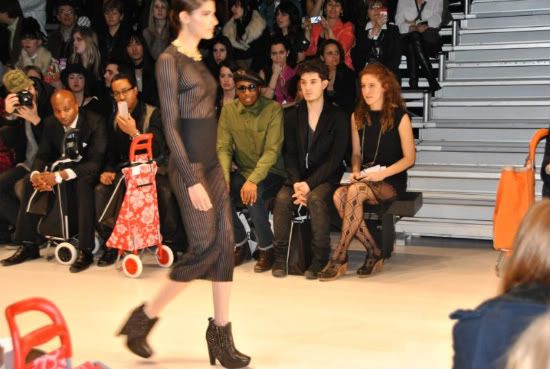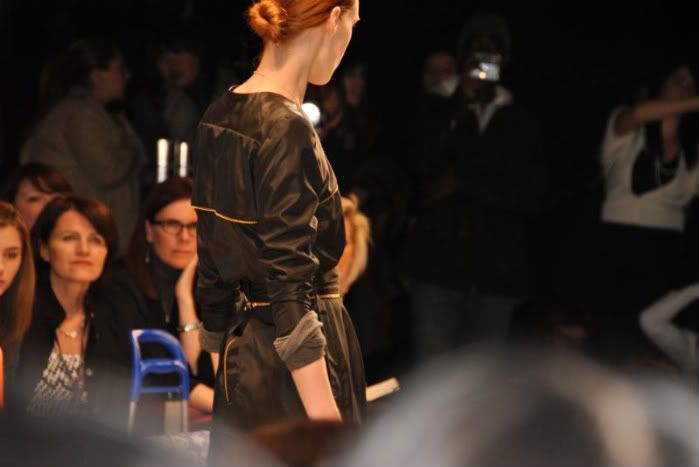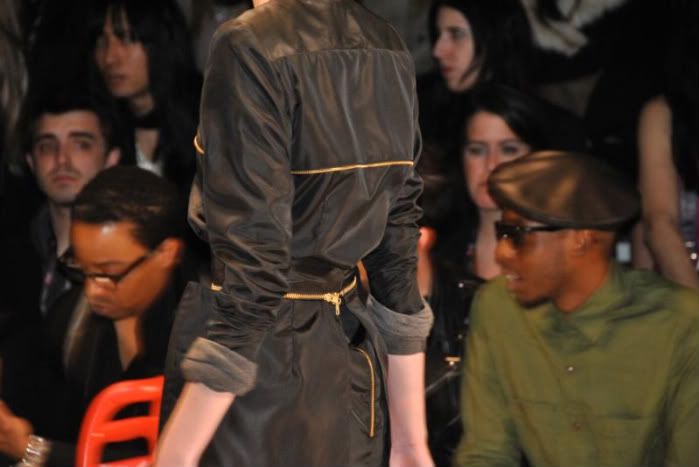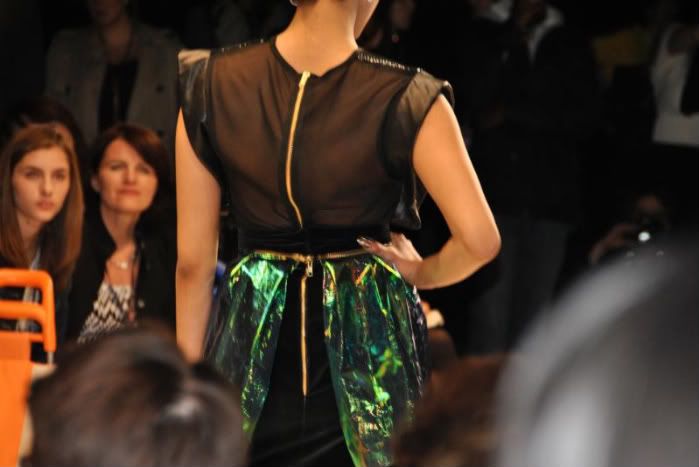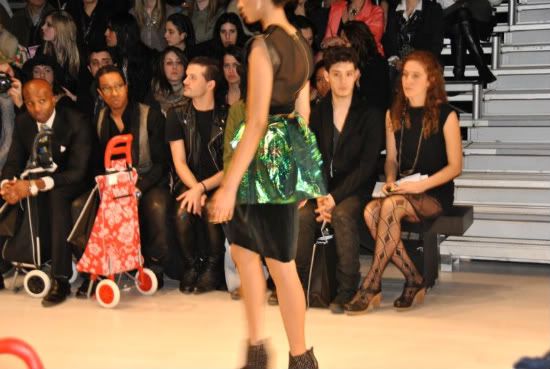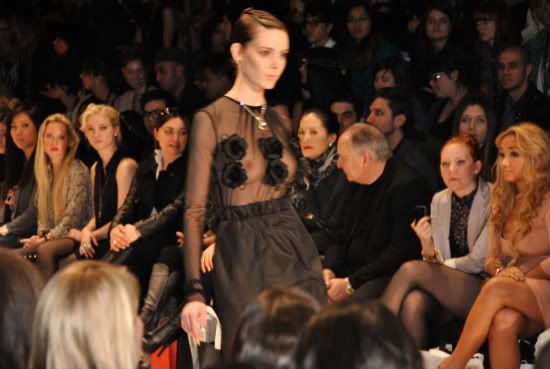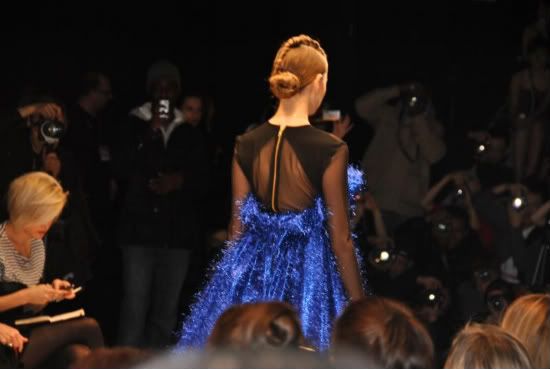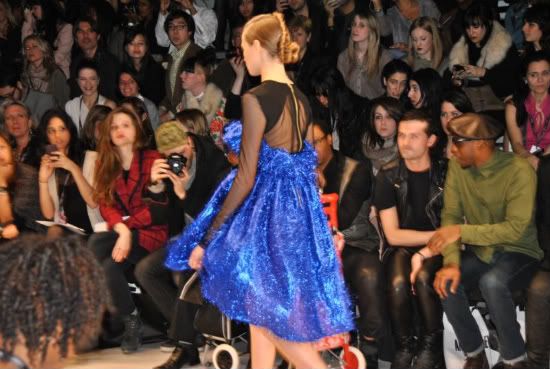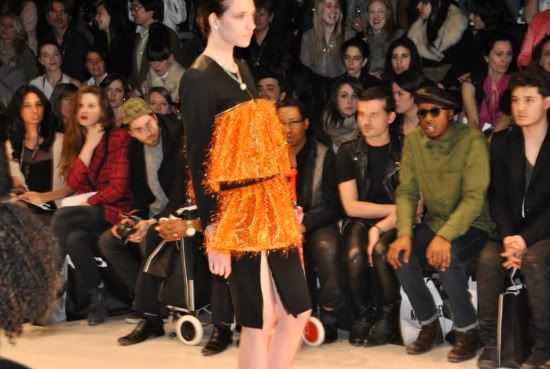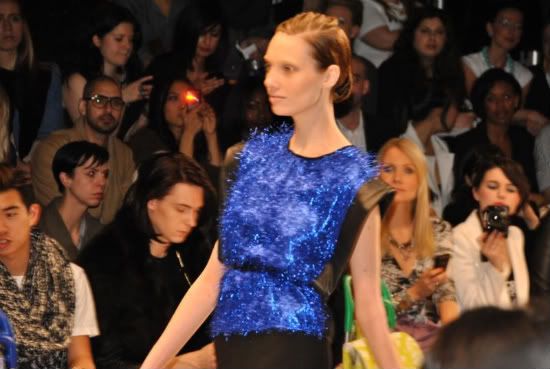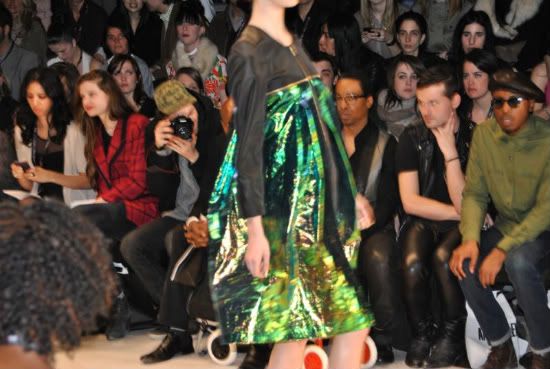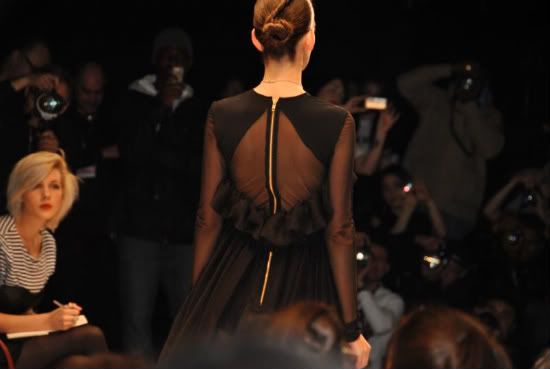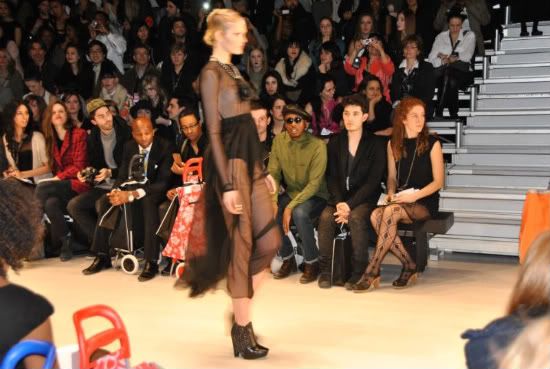 ph. me