The only thing more fashionable than the clothes coming
down the runway was the people attending the shows.



A peek-a-boo tattoo at OR by Angela Chen.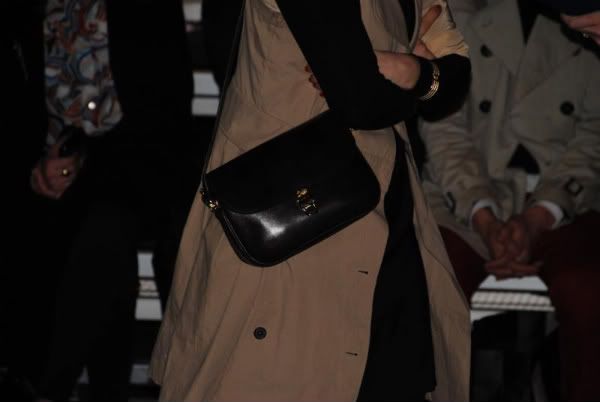 Flare's Mosha Lundström Halbert in a sleeveless trench and compact leather bag.



Girly details soften the look of this sequined tee.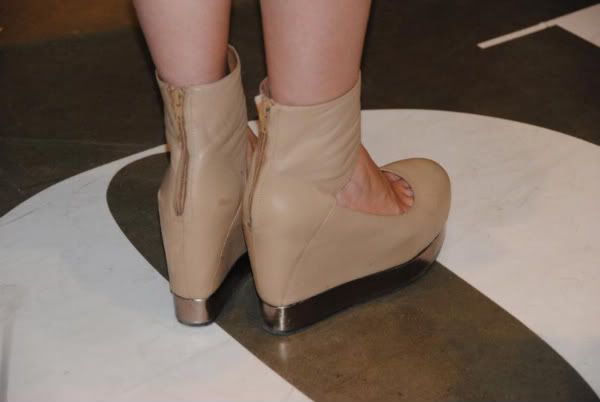 The fashionable feet of the FDCC's official fashion blogger.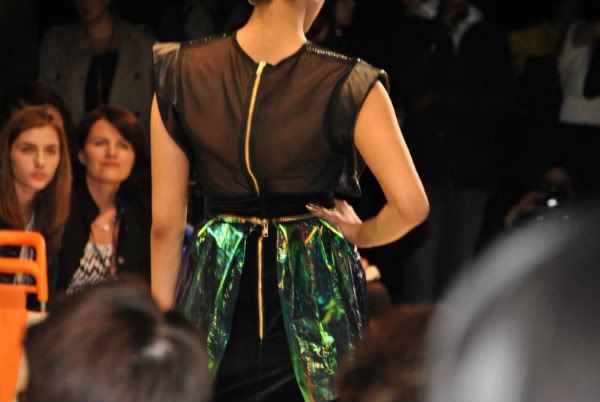 Sheer paneling and exposed zippers at Amanda Lew Kee.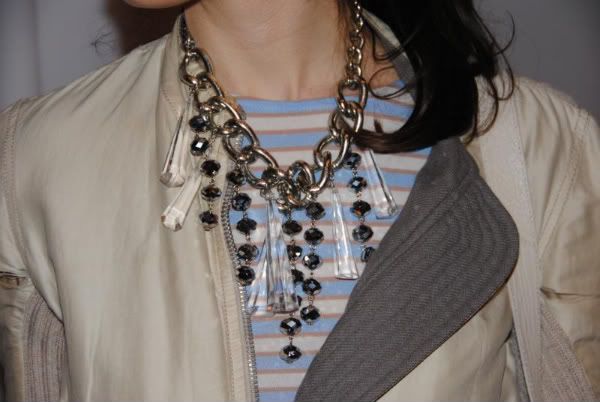 A sparkling statement necklace.



A chic turban in this seasons brights.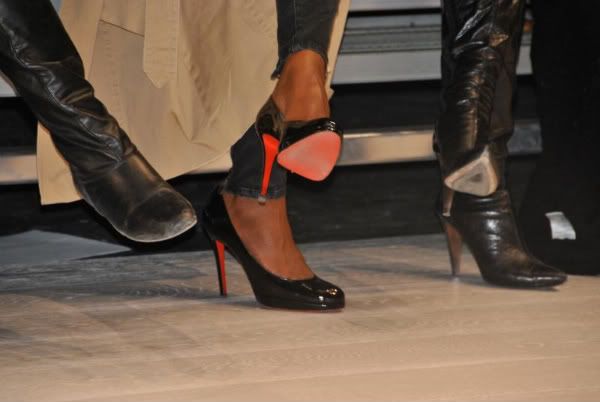 Louboutin's classic red soles sit front row at Line.



ph. me